Club SL Bronze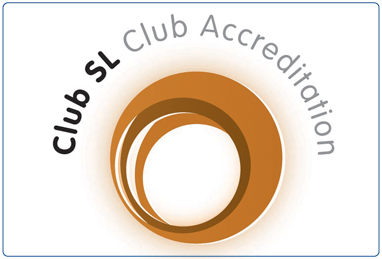 Our introductory level benefits include access to your local sports council awards and use of the Bronze logo on club websites promotional material. There will also be Club SL online register that will include any links to your website or contact person.
See below Bronze Criteria and Benefits table. Alternatively download our Club SL information and application pack.
To download examples of Club constitution, Child protection policy, etc visit our Club SL download page.
Download the list of Clubs who have achieved Club SL.
Bronze Club SL Award criteria and benefits

Criteria
Benefits
Club constitution*(i)
Access to Club Development Forum
Club bank account evidence*
Access to schools***
Governing body affiliation registration number*(i)
Advice on club development / Officer support
Local Sports Council Affiliation registration number*(i)
Club SL logo and certificate
Child protection policy - incl PVG*(i)
Entry to local Sports Council Award
Club insurance (£2million)*

Positive Coaching Scotland workshops (select one):

1. Leaders Workshop
2. Parents Workshop
3. Double Goal Coach
Qualified Coaches (separate sheet if required)*
PCS Logo
SLLC Website / Club Directory
(i) Where applicable.
* Documents or information should be supplied as evidence.
** Subject to available funding.
*** Access to school for tasters, leaflets can only be undertaken after planning contact with local Active Schools Coordinator.