Adult Golf Coaching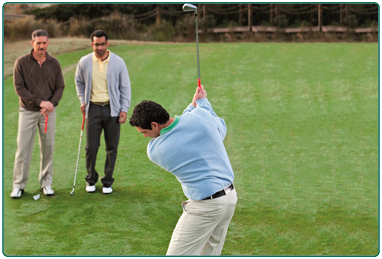 SLLC have partnerships with local driving ranges to offer coaching opportunities. A variety of options are on offer including individual and group lessons and range from short game to long game lessons to on course playing lessons.
The PGA Professionals at each venue use the latest technology to help improve your game and ensure you enjoy your lessons.
Torrance House Golf Club also has an attached PGA Professional who delivers coaching at various venues within the region including the practice area at Torrance House.
Season Ticket holders with SLLC can also take advantage of some excellent discounts from the above facilities and coaches – see the season ticket page for more information.
For further information and bookings please contact:
Broadlees Golf – www.broadleesgolf.co.uk 01357 300478
Playsport Golf Centre – www.playsportgolf.co.uk 01355 575980