Junior Membership and Coaching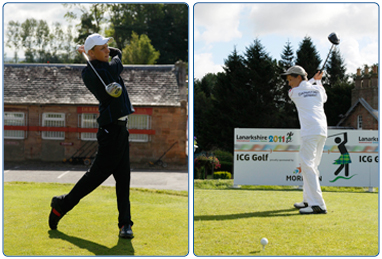 Junior ACE Membership
The first of its kind in Scotland, ACE is an all encompassing access all areas junior membership for Under 16s. Access an amazing range of activities all for a monthly membership fee. No contract ties either.
Play on all 6 SLLC golf courses – Under 9's accompanied by an adult at all times. Players between 10 and 12 accompanied by an adult after 5pm.

Play on Brancumhall pitch and putt course in East Kilbride (Open April to September).

Enrol on seasonal Junior ClubGolf Coaching Programmes at Biggar, Hollandbush and Torrance House (ages 7+).

Practice for a pound sessions at Playsport on Friday evenings from 5pm – 8pm.

School holiday junior coaching programmes at Playsport Golf Centre

.

Half price balls at Strathclyde Park Golf Centre everyday between 4pm – 6pm.
Also, ACE provides access to all SLLC courses and classes in a range of activities including gymnastics, football, super soccer, street dance, dodgeball, trampolining, badminton, drama, guitar, keyboard, songwriting, pottery, drums.
As if this isn't enough, racquet sports, use of swimming pools, gyms, fitness classes and crèches are also included!
If it is just golf you are looking for and none of the benefits of ACE then we still have the youth ticket for ages 5-21.
Our partner facilities and coaches have junior coaching opportunities throughout the year. Contact details are below:
Broadlees Golf – www.broadleesgolf.co.uk 01357 300478
Playsport Golf Centre – www.playsportgolf.co.uk 01355 575980
ClubGolf Coaching
It's never been easier for youngsters to get involved in golf. Through the junior ClubGolf programme, we work with the Active Schools Team and Primary Schools in South Lanarkshire to try and provide every primary 5 aged child with an experience of golf.
Following on from the golf in schools, there are numerous local golf clubs in the area which have junior coaching opportunities.
The following is a list of clubs, please click on the desired link to find out further information on what is on offer. To enrol, please contact the club directly.
Biggar Golf Club - to enrol please email Robert Leishman at member.biggar6@wanadoo.co.uk