Universal Skills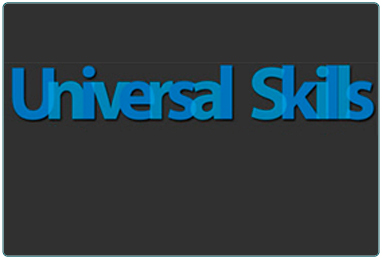 What is it?
Universal Skills is a new 'one-stop' approach to job seeking. With Universal Skills, Universal Jobmatch and Universal Credit, you can learn basic PC skills, complete and submit online job applications, write a winning CV, apply for suitable jobs online, learn some key interview skills AND find your way through the world of benefits.
Where do I find it?
Universal Skills is online, so you can access it in a library, at home, on the bus, anywhere you have Internet access!
How will it help me?
Universal Skills will help you gain the PC skills you need for job applications and using the Internet.
Universal Jobmatch will help you find the jobs which suit YOU!
Universal Credit will help you navigate through the world of benefits - You can even submit benefits claims online!
Do I need to join the library?
Yes, you do. Join the library and not only will you get access to Universal Skills, but we'll also introduce you to a world of spectacular benefits, only available to library members.
What does it cost?
Nothing. As a library member, using Universal Skills is absolutely FREE! All you need is the barcode number from your library membership card.
You can even track your progress and use it as evidence for your Claimant Commitment.
Go to Universal Skills – all you need is your library borrower number.