E-Books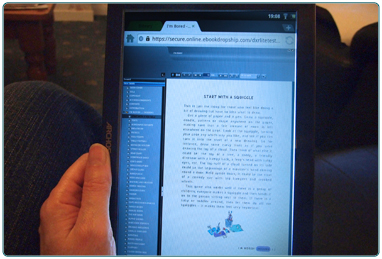 Ebooks are available 24 hours per day from the comfort of your own home. We have subscribed to two ebook services which are now available to members of South Lanarkshire Libraries. These services are free to library members.
We are delighted to announce the launch of our library ebook service. Simply register here to get started.
These ebooks are compatible with PCs, smartphones, ipads, android devices and kobos.
More information is available in our factsheet
Dawsonera
The library service also offers a specialist collection of ebooks which have been made available by South Lanarkshire Council Social Work professional development team. These titles are mainly titles to complement continuing professional development. The titles are listed on our online catalogue and if you would like to access one of these titles you should ask in your local library for a separate login and password for ebooks.