eMagazines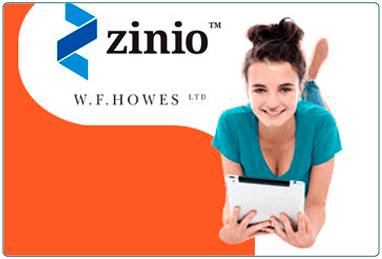 Zinio eMagazines is a new FREE service from South Lanarkshire Libraries. Read digital copies of your favourite magazines - same pictures, layout and text as in print versions.
eMagazines are available to download from anywhere you can get online; at home, on holiday, commuting – all you need is a library membership, an e-mail address and a suitable device. The eMagazines can be read on your computer, a smartphone or tablet. Once downloaded to the device they can be read without being connected to the internet.
You can choose from over 40 titles covering everything from food to sport and technology to music! Titles include Rolling Stone, Auto Express, Woman and Home, World Soccer and many more.
Getting started
Simply visit our online catalogue and sign up.
If you are a first time user you should read our User Guide.
If you are not already a library member it's easy to join online. New eMagazine users will have to confirm that they are members of South Lanarkshire Libraries. Enter your library card number, your name, email address and a password. You only have to do this when you first join. Zinio will send you a joining email. Follow the link in the email to activate your account.
The next step is to select the magazines you want to read. There's no limit, so there's nothing to stop you selecting all the magazines to which the library has subscribed.
You will then have to set up another Zinio account to give you unique personal access, by entering your email address and a password again. Your personal account will be customised to show only the magazines you've chosen.
To read the magazines, download Zinio Reader 4 app from the app store. Zinio Reader 4 allows you to read magazines even when you are offline.
You can download a wide range of magazines free from the library, but if you wish to look further the Zinio website has many more magazines which you will have to pay for separately. You do not pay for any of the magazines provided by the library.