EK Summer Fest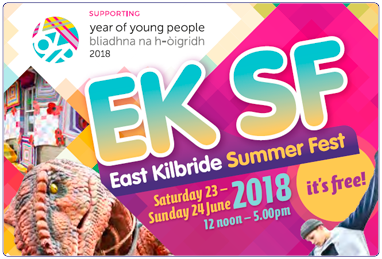 Summer Fest is South Lanarkshire Leisure and Culture's Summer Arts Festival especially aimed at families.
Come and join us for a fabulous two days of fun activities for the whole family.
The first Summer Fest festival was held during the Summer of 2013 and the festival will be held annually every Summer with a variety of events taking place in the building and grounds of East Kilbride Arts Centre.
Click here for our events brochure.
Tel: 01355 261000
Email: ekartscentre@southlanarkshireleisure.co.uk