Commemorating the First World War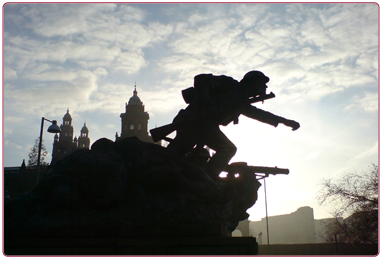 Across the nation the First World War is being commemorated over four years to remember the contribution and sacrifices made by our communities both at the front and at home.
We have worked with different partners on many projects in 2014 and will continue until 2018. We began with a First World War display in our Cameronians Gallery at Low Parks Museum which will periodically change to highlight different anniversaries and dates for the regiment. We worked in partnership with Glasgow Life on the light show display in George Square in 2014 and with Culture NL in North Lanarkshire to produce content for a new 'Scotland's War' website which launched in 2015. Also along with Culture NL we have produced an exhibition ' Lanarkshire's War', which opened at Low Parks Museum in April 2017.