Free WiFi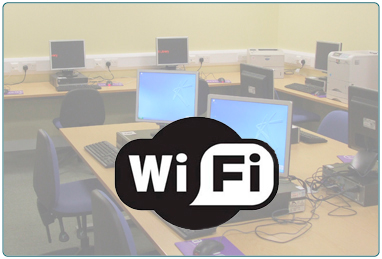 Free wi-fi access is now available in 15 of our libraries.
If you have a wi-fi enabled laptop, just show staff your library card and they'll give you the login details. If you are not a library member you will be asked for one form of identification.
Our network is secure. The login details will include information about getting connected. However we cannot guarantee connection as every device is different. Once issued wifi logins are valid for 24 hours.
You can access free wi-fi at the following libraries: