Conference and banqueting testimonials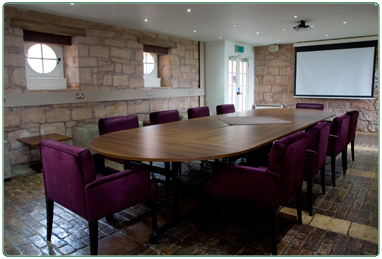 Firstly, I wanted to say a huge thank you from myself and Christine on another brilliant finale for the Growing Leader Programme. Everyone had a fabulous time and commented on how fantastic the venue was, how friendly and efficient the staff were and last but certainly not least the lovely food, so thanks to all involved.
William Grant and Sons Ltd
To Christine and everyone at Chatelherault we would just like to say a massive thanks to everyone involved in making our special day go smoothly. Chatelherault is a beautiful venue with amazing surroundings and made our photographs fantastic. We both had an amazing day with great memories to treasure. Thanks for all your help!
Douglas and Gaile, April 2012
To Peter, Christine, Katrina and Staff On behalf of Robert and myself I would like to thank you all for making our Wedding at Chatelherault on 11th May 2012 so special.
Everything was exactly as I hoped it would be and this was only because of the work that you had all so skilfully put into place.
Eileen and Robert, May 2012
Dear Chatelherault Team
What can I say
We had the most Wonderful Day
Christine said
Everything in hand
Backed up by Katrina
Second in command
And what about Peter
The Multi Tasking Man
Chef, M.C., Furniture Mover
And even the Music Man
Greeting friends in the garden
Photographs galore
Chatting in the sunshine
Who could ask for more?
Chatelherault looked magnificent
Perfect on the day
Thank you all for being there
On our Golden Wedding Day!
George and Myra, August 2012
My wife and I had much pleasure in celebrating our Golden Wedding in the magnificent setting of Chatelherault on Sunday.
We have to place on record the high degree of professionalism and co-operation shown to us by your staff from the planning stage, (Christine and Katrina), to the actual presentation (Tom). The quality of the catering and service (Andrew and Shona), coupled with the willingness of everyone concerned to please, ensured that all our requirements were met, and contributed to a most successful evening.
Both we and our guests are in total agreement that we would have no hesitation in recommending Chatelherault as the place to have a special celebration.
Mr Bisset
I am just writing to thank you for organising the meeting last Saturday. The meeting was very successful and Tom was most helpful in making sure the IT worked satisfactorily. It did. Thanks also to your efficient catering staff.
An impressive meeting facility.
J Davis
Thank you so much for all your help and support and for making our Civil Partnership at Chatelherault such a wonderful and special day.
Thanks again.
Scott and Stuart
Hi Christine
I hope this finds you well. I wanted to say a big thank you to you and your team for attending to all our event needs over the last few weeks in the Stables.
It is a wonderful venue and I was very impressed with the attention to detail that all the staff exhibited each and every week.
Angela Harris
Hi Katrina
I wanted to write and thank you all so much for all the help and support before and during the event. We think it was highly successful and came over very professionally in a beautiful environment.
We'd be sure to remember Chatelherault for similar events in the future and grateful to Bobby for showing us around other available facilities. All stunning. You folks are doing a great job there and providing a lovely experience for people.
Please pass on our sincere thanks to Christine, Bobby, Stuart, Peter, Eunice and all the others – including yourself - who contributed to making the day such a success.
Karen Rollins
Dear Alan, Christine, Katrina and all the staff at Chatelherault
It truly has been a pleasure working alongside you all. I've never had such a fantastic helpful experience like this before and want to thank you all for making this event so great. I really hope we get to work together again soon.
Rachel Laming - Alzheimer Scotland
Dear Christine
I just wanted to thank you so much for all your help in the lead up to my event on Sunday. You were fantastic to work with and so very accommodating with all my requests. All staff on the day were also so friendly – David, Eunice, Shona and everyone else I came in contact with – nothing was too much trouble. The cakes were truly amazing and appreciated and admired by everyone too. Thank you again so much.
Emily Hogg, Marie Curie Cancer Care
Christine
Many thanks for all your pre-arrangements for our Development Day yesterday. The feedback was all positive and the activities we had organised went really well. Everyone was impressed by the venue and the way in which everything was organised.
Woman's Aid South Lanarkshire
Dear Katrina
Thank you so much to you and your staff at Chatelherault Country Park for helping to make our Wedding Day on 9th March 2013 everything we dreamed of. The room was absolutely stunning and staff worked so hard to ensure the wedding went smoothly and all our guests had a lovely time. Our guests complimented how friendly and knowledgeable the staff were. For all your help from the planning stages to all the hard work on the day itself to ensure our Wedding Day was perfect, we cannot thank you enough.
William and Nicola
To All of the Staff at Chatelherault
Thank you so much for making our day extra special.
Gerry and Angela
I just wanted to say thank you to everyone at Chatelherault for helping us to have a great Wedding Day.
It was a fabulous day and everyone at Chatelherault made it special by being very friendly, helpful and professional.
We had great feedback for the venue and how much everyone enjoyed themselves.
Thank you.
Robert and Fiona
I would like to take this opportunity to thank your staff at Chatelherault Country Park for their excellent service at our recent Junior Road Safety Officer Information Day on 5th September 2013.
The event was extremely successful this year and everyone attending expressed how well organised the programme was delivered.
Chatelherault is an excellent venue due to the dedication of your staff who worked hard to make sure that delegates were made to feel welcome on the day.
Please pass on my sincere gratitude and thanks to all concerned.
Roads and Transportation Services, SLC
Dear Christine
We would like to take this opportunity to thank you, Peter, Kirsty, Eunice and the Team for all your hard work creating our Wedding on Saturday 5th October!
Everything went exactly to plan – even the weather!
The house looked even more gorgeous than normal and the team were helpful and efficient in all ways.
Our guests tell us that they couldn't think of a more romantic and majestic venue – and we agree!
Thank you.
Karen and Andrew
We are writing to let you know what truly wonderful service the staff at Chatelherault provided to us whilst we organised our wedding and which resulted in us having the perfect day.
From the first meeting with Christine Slowey and tour of the house we knew we had found the perfect venue, Christine made sure that all of our requirements were met and executed to perfection.
Peter provided a first class service throughout the day and made sure everyone was looked after to an exceptionally high standard.
Our catering requirements including everything from a picky 10 year old to a vegan were no challenge for the staff making for a highly enjoyable dining experience.
All of our guests were very complimentary of the day with several saying that it was one of the most relaxed and stress free weddings they had ever been to.
We can't thank Christine and the team enough for making our day the best we could ever have imagined or hoped for and would recommend Chatelherault to anyone as a wedding venue.
Kind regards
David and Linda Murdoch
Christine, Laura and all of the staff at Chatelherault – a very big thank you for all your help to make the Julia Donaldson day a big success!
Thank you,
Moira - Cancer Research UK
We'd just like to say thank you to all involved in making Hannah's christening a really special day. Gareth and I had a fantastic time,and really appreciate all the efforts of the staff to achieve this. Our guests were extremely impressed by the venue, quality of food and the excellent service provided by all staff involved. We can't thank you all enough; it was a truly memorable day.
Kindest regards,
Joanne and Gareth
I just wished to extend our gratitude for the excellent service and assistance you provided at our daughter Poppy's Naming Day yesterday. The staff were all excellent, being both very friendly and perfectly attentive, and Donna and I wished to say a big thank you for assisting in making the day run so smoothly.
I would very much recommend your venue to friends and family for any future functions.
Euan McDonald