Chatelherault Treasure hunt App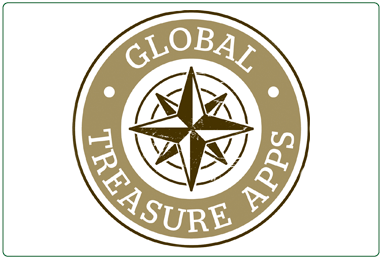 Chatelherault Global Treasure Apps in partnerships with visitlanarkshire and South Lanarkshire Leisure and Culture are available to download for Chatelherault Country Park:
Global Treasure Apps are fun, interactive and informative, shining a new light on tourist attractions.
Explore Chatelherault Country Park, home to the Duke of Hamilton's 18th Century Hunting Lodge and over 500 acres of countryside, by following the clues to collect rewards. Treasure Hunts are available for the whole family with audio descriptions in English, Spanish and German.
How it works
An Apple IOS or Android device are required to take part in the treasure hunt.
The App is free to download to your mobile device and is available on the iphone App store and google play.
Take part in two exciting family treasure hunts at Chatelherault – the first hunt will take you on a tour of Chatelherault Hunting Lodge and Visitors Centre. It contains interesting facts and tricky questions so keep your eyes peeled and have lots of fun! The outdoor treasure hunt will take you on a journey round the grounds of Chatelherault following part of the Cadzow Oaks trail and will take around 40 minutes. Make sure you have suitable footwear for the outdoor hunt and keep to the paths through the trail.
On completion of the treasure hunts return to the visitor centre to claim your reward.