Public swim session safety measures - Carluke Leisure Centre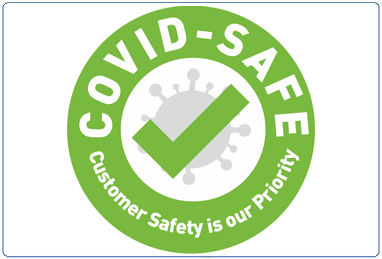 The following measures have been implemented to ensure a safe and practical return to pool activities at Carluke Leisure Centre.
The measures cover each step of the participant's journey from home to site and home again. These measures will always be in place and remain under continual review. SLLC will follow the guidance from the Scottish Government and governing bodies. Procedures will be updated as and when the guidance changes with the gradual lifting of social restrictions.
General customer rules and key points to stop the spread of Coronavirus
Do not come to the pool if you are showing any symptoms of COVID-19 (temperature, cough, or loss of taste or smell), you can find the latest guidance on NHS inform website.
People who are symptomatic should self-isolate as per NHS guidance.
No one who is self-isolating should attend a sports facility or activity.
A face covering should be worn before and after your activity in communal areas of the facility such as reception, changing areas and corridors.
Please use the hand sanitiser provided as you enter the facility.
Before your swim
Sessions must be pre-booked online.
You should arrive at the facility no earlier than 10 minutes before the start of your session.
Arrive "beach-ready" i.e. with your swimming costume underneath your clothing.
Please leave all valuables at home.
Enter the building via the front doors.
Use the hand sanitiser provided.
On arrival please check-in at the Kiosk or with a member of staff, we require this to comply with NHS Track and Trace guidance.
Enter the door into the changing village and go to the furthest available cubicle. Place your belongings in one of the designated lockers.
Before entering the pool, all bathers are asked to take a quick pre-swim shower. Four showers are available to allow for social distancing. You may need to wait, please be patient.
Toilets are available however, due to space, these can only accommodate one person. You may need to wait outside the toilets. Please do so leaving plenty of space for people to pass safely.
You should now make your way into the pool.
During a Family swim session
The pool will be open (no tanks or lanes).
During a Breadth / Family swim session
The pool will be split into 2 tanks:
TANK 1 – shallow water is for families (natural shallow end, 1m)
TANK 2 – Breadths are in the middle of the pool to deep water (1.4m – 2m)
During a Lane swim session
The pool will be split into two double lanes – slow and medium.
As a guide:
SLOW LANE – for those who, on average, swim 25m in 40secs + and mainly breaststroke.
MEDIUM LANE – for those who, on average, swim 25m between 30-40 seconds and swim mixed strokes.
If you swim faster than this you may find sessions at Lanark Lifestyle or Hamilton Water Palace more suitable.
Please note Butterfly is not permitted at this time.
For additional safety:
SLOW LANE – swim clockwise
MEDIUM LANE – swim clockwise
Signage will be available at either side of each lane.
Please respect people have different standards and abilities. Everyone has a right to enjoy their swim.
Lane swimming sessions are available for age 12years +
For all sessions
Always maintain social distancing and remain within your family bubble.
Do not, at any time, make physical contact with other participants. Do not overtake whilst swimming.
When you have finished your session please exit the water as quickly as possible and return to your cubicle to dress, replace your mask and exit via the health suite door. Be mindful of others, there should not be any passing.
After your swim session
Please do not gather in groups in the village.
Hairdryers will not be available.
How to book
All sessions must be booked and paid in advance. No walk-in bookings will be taken.
Bookings can be made online. Every person should book a space regardless of age.
If you are not able to book online, telephone bookings on 01555 751384 can be made from 9:00am.
If you have an online account but have forgotten your password, click forgot link to reset.
If you have never had an online account before you will require your member ID to get started. This is different to the number on your card. If you require this please Email us.
Swim, Fitness, ACE or Activage members can book their sessions 7 days in advance.
Pay-as-you-go customers will be able to book 5 days in advance.
If you give four hours' notice or more of a cancellation, your booking will be moved to another available time. If no suitable time is available, you will receive a full refund.
If you fail to give four hours' notice of a cancellation or do not turn up for a pre-booked class, you will not receive a refund for the lost booking. Members and Activage card holders will be charged a £2 cancellation fee. If you have an outstanding payment (say a £2 cancellation for a class) you may be refused the booking or access to the class until you have paid the outstanding amount.
Share this page