Carluke Leisure Centre swim lessons safety measures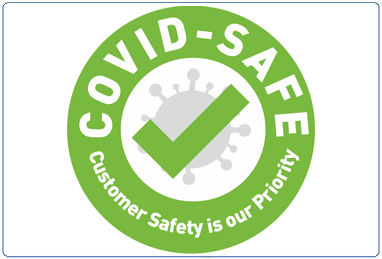 The following measures and procedures have been implemented to ensure a return to pool activities is safe and practical at Carluke Leisure Centre.
General customer rules and key points to stop the spread of Coronavirus
Do not come to the pool if you or anyone in your household are showing any symptoms of COVID-19 (temperature, cough, or loss of taste or smell). You can find the latest guidance on the NHSinform website
People who are symptomatic should self-isolate for 10 days and household members for 14 days as per NHS guidance.
No one who is self-isolating should attend a sports facility or activity.
A face covering should be worn before and after your activity, in communal areas of the facility such as reception, changing areas and corridors.
Please use the hand sanitiser provided as you enter the facility and maintain social distancing from staff and other customers throughout your visit.
A register of the lesson will be taken for Track and Protect.
Swimming lesson safety procedures at Carluke Leisure Centre
Before the lesson
Below you will find a step by step guide on the new processes for before, during and after your lesson.
Please bring a bag your child can identify or with your child's name on it as lockers are not in use.
You should arrive at the facility no earlier than 10 minutes before the start of your lesson.
Arrive "beach-ready" with your child's swimwear underneath minimal, easy to remove clothing.
Enter the building via the main entrance, keep to the left and make your way to the viewing area.
Classes starting at 3:20pm will line up outside the changing village.
Small Child Swimmer
Only one adult should accompany children to the viewing area and use floor markings to aid social distancing before progressing to poolside.
Older Child Swimmer
We ask that you encourage your child to get ready for their swim by themselves and follow directions from staff.
Enter the pool hall and make your way to the allocated tank and place your bag in the designated area, or parents may wish to take their child's bag away with them. Parents will leave via the shallow end fire escape. The teacher will escort your child to the shower area for their pre-swim shower.
During the Lesson
All teaching will be conducted from the side of the pool.
Teachers must maintain social distancing from their swimmers, unless in an emergency.
Teachers will no longer be able to assist with putting on / off or adjusting googles. Please practise this skill with your child before you return to lessons.
Use of equipment will be kept to a minimum and any equipment, such as floats, will be suitably disinfected before use and will not be shared during a lesson.
Toilets are available, however due to space these can only accommodate one person at a time.
Spectating will not be available during the lesson. Parents can wait in their car or an area will be provided so that they can stay within the facility.
After the Lesson
Parents should line up 2m apart outside the changing village.
Your child will collect their bag (if applicable) and meet you beside the showers.
In line with current guidance no post-swim showers will be available.
Follow the one-way system to your allocated cubicle.
Make your way out of the village following the directional signage via the Health Suite door.
Exit the building via the main exit (keep left).
Please do not linger or mingle in the village.
Share this page