Contact details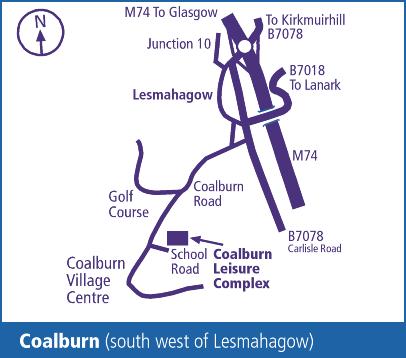 Club opening hours
Coalburn Leisure Complex, School Road
Coalburn ML11 0LP

Head of facility
Marc Lloyd, Recreation Officer
Tel: 01555 820848
Fax: 01555 820016
Email: coalburnleisure@southlanarkshireleisure.co.uk.
Opening hours
Unfortunately this facility is closed for the time being following Covid-19 lockdown. This information will be updated when we are able to reopen.
Disabled access
Includes parking, automatic door, accessible reception, Typetalk, toilet facilities, pool hoist. Assistance dogs are welcome.