Contact details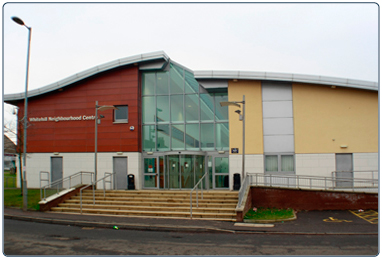 Whitehill Neighbourhood Centre
9 Hunter Road
Whitehill
Hamilton
ML3 OLH
Phone: 01698 477622
Email: hamiltonlets@southlanarkshireleisure.co.uk
Hours available for hire
Monday to Friday 7am-10pm
Saturday 8am-5pm
Bookings are taken through Burnbank Centre for this facility. Please phone 01698 282888.

Please note: this hall is not in constant use and is only open when a let is taking place. Please contact 01698 452209 or 01698 452249 for further information.

Disabled Access
Full consideration has been given to access and use by the disabled, including three designated parking bays at the front of the building.
Assistance dogs are welcome.