How to join the library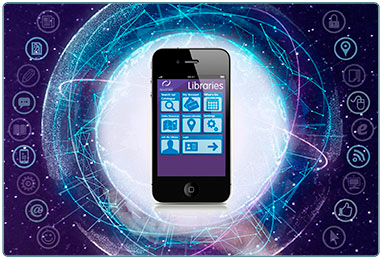 Joining the library is free! Library membership will give you instant access to a host of online resources. Download e-books, magazines, comics, newspapers and e-audiobooks to your tablet or mobile phone, or browse the online catalogue to reserve the book you want and pick up at your preferred library.
When you visit your local library there is even more to enjoy - books, films, free wifi and lots of events and activities, and it's so easy!
Membership of South Lanarkshire Leisure and Culture's libraries is available to anyone who works, lives or studies in South Lanarkshire or any of our partner authorities.
How to join
You need an email address before starting.
Go to Join online and complete the application.
You will receive your online membership number - take a note of it to use the online services.
Now enjoy the service!
Visiting the library
You will be able to enjoy many of the online services right away, but remember that for others you will need to visit the library. To access the full range of library services take proof of your identity, e.g. driver's licence or posted bill, into your nearest library.
Before visiting the library, check out the opening hours and contact details for your local library.
My library
Using your Membership number and PIN you can view and change your personal information, manage your loans, reserve items and much more from the My Library Login page.
Get the app
Download the Library app - the smart way to visit your library. Avoid fines by renewing your library books directly from your smart device, or use it to check availability of an item you would like to borrow.
If you're out shopping and find a book you'd like to read, you can scan the ISBN bar code and find out if it is available through the library rather than buying it. The app can give directions to your nearest library and even which bus you need!