Golf season tickets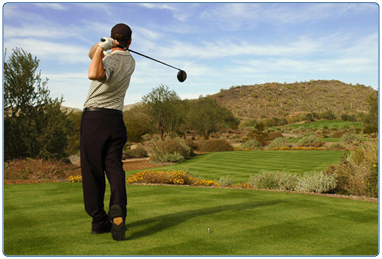 NEW FOR 2013/14:
HOLE lot of golf IN ONE membership
New Members can play 6 courses for the price of 1
12 MONTH INTEREST FREE DIRECT DEBIT option
£50 Rover season ticket for golfers under 22!
Golfers aged 22-25 receive 25% discount from adult price and upgrade to Rover!
Seniors (60+) half price season tickets!
*New members can purchase a single 18 hole course ticket and receive a free upgrade to our Rover Option 1 which allows play on all 6 courses! New 9 hole members can purchase a single 9 hole course ticket and receive a free upgrade to the Rover Option 2 to play both 9 hole courses.
Benefits of Membership with SLLC:
1. 10 guest passes which give reduced green fees of £10 (18 holes) or £5 (9 holes). Passes can be used anytime.
2. 30% discount in golf round fees at South Ayrshire, Edinburgh, and Fife local authority golf courses.
3. £5 discount off any golf lesson with our PGA Professionals John Kelly and Peter Kerr.
4. Receive discounts at the following golf facilities:
Clydeway Driving Range – £5 for 100 balls at the range ANYTIME.
Strathclyde Park Golf Centre – Golfers playing on Strathclyde Park Golf Course can receive 100 balls for the price of 50 at the driving range on the day of play. Can be used before or after the round.
Playsport Golf Centre - 100 balls at the driving range. 2 for 1 winter golf on the 9 hole heritage course.
The 2013/14 season ticket price list is available here.
Renewing season ticket
If you are a current season ticket holder and intend to renew this, please download the Intention to renew golf season ticket – 2013 form, complete the form and press submit.
New season ticket application
If you would like to become a season ticket holder, please download the New golf season ticket – 2013 form, complete the form and press submit. (please note this option is only available for customers paying in full).
Please note the above information is for the golf course season tickets, this does not include golf club membership. We have resident golf clubs at all our courses, memberships are available at all clubs, follow this link for further information on the benefits of joining a golf club.