Contact details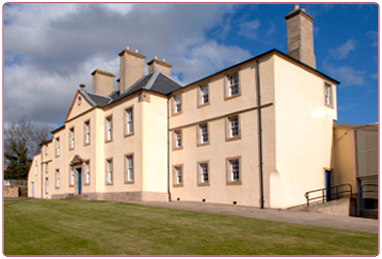 Low Parks Museum
129 Muir Street
Hamilton, ML3 6BJ
Tel: 01698 452382
Email: lowparksmuseum@
southlanarkshireleisure.co.uk
Head of facility
Laura Cleland, Recreation Manager
Email: laura.cleland@southlanarkshireleisure.co.uk
Museum opening hours
Tuesday to Saturday: 10:00am - 5:00pm (last admissions 4:30pm)
Mezzanine Café
Tuesday to Friday: 10:00am - 3:00pm
Saturday: 10:00am - 3.30pm
(Last hot food served 30mins before close)
Where we are
Hamilton Central Rail Station and Bus Station. Exit onto Brandon Street, cross over to Leechlee Road, walk downhill. At bottom of road turn left then right along Church Street to Muir Street. There is a pedestrian crossing at the museum. Walking: 14 mins, Cycling: 3 mins or can be reached using National Cycle Route 74.
Nearest M74 exit is Junction 6.
Mausoleum
Tours are on the second and fourth Saturday of each month from February to November. Please call 01698 452382 or email lowparksmuseum@southlanarkshireleisure.co.uk for more information.
Disabled access
All areas are accessible with ramps and lifts. Main entrance has level access.
Dedicated parking spaces near main entrance. Wheelchair available. Assistance dogs are welcome. There is low level lighting in some areas.
Hamilton Mausoleum is not wheelchair accessible and is unsuitable for people with walking difficulties.
Car charging points
The museum car park has four vehicle charging points.
Location map
Share this page