Weigh to Go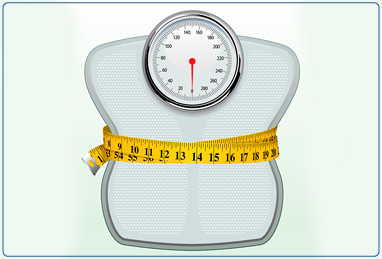 Weigh to Go is a 15 week FREE adult weight management programme delivered in partnership between South Lanarkshire Leisure and Culture and NHS Lanarkshire. As opposed to myths, quick fixes or fads, the weekly 'weigh in' is followed by a 45 minute factual nutrition based session with the instructor. A different topic will be discussed each week i.e. fats, sugars, alcohol etc and so people can take the facts and knowledge away and make conscious choices for their own lifestyle changes.
This is then followed by a 45 minute levelled physical activity session - it doesn't matter if you have never exercised before or used to run marathons - it caters to everyone's ability! It is the combination of the factual nutrition sessions and levelled exercise that has proven to be so effective in not only achieving a healthy weight but maintaining it throughout life.
Weigh to Go: New Mum is also available for new mums who wish to achieve and maintain a healthy weight range and be physically active post pregnancy. Mums can attend the sessions along with their baby and Weigh to Go: New Mum incorporates a 45 Minute nutritional component followed by 45 minutes of circuit based exercise lead by a qualified post natal instructor. This not only allows new mums to be physically active but it is an opportunity to bond with their new arrival and socialise with other new mums.
Please note that Weigh to Go: New Mum can be accessed once the mother has attended her 6 week post natal check-up.
For information on where and when you can access your nearest Weigh to Go or Weigh to Go: New Mum session, please download the timetable. It is simply a case of contacting the centre you wish to attend and booking your place.
If you would like to book a class you can do so by contacting the relevant centre or by clicking the online booking button.

Share this page