Lanarkshire's War One Hundred Years On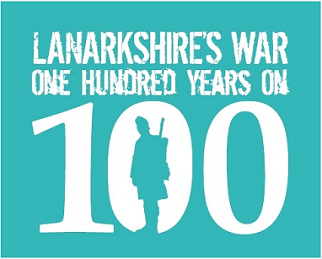 ---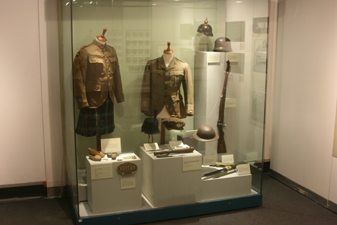 Looking back at the First World War from today's viewpoint, it can often be seen as something which happened in distant battlefields across Europe. Lanarkshire's War explores the war not only from the experience of those caught up in the horror of the front lines, but by those back home in Lanarkshire, who were also part of those catastrophic events. This Heritage Lottery and Museum Galleries Scotland funded partnership project, was part of a four year national UK programme, commemorating the centenary of the First World War.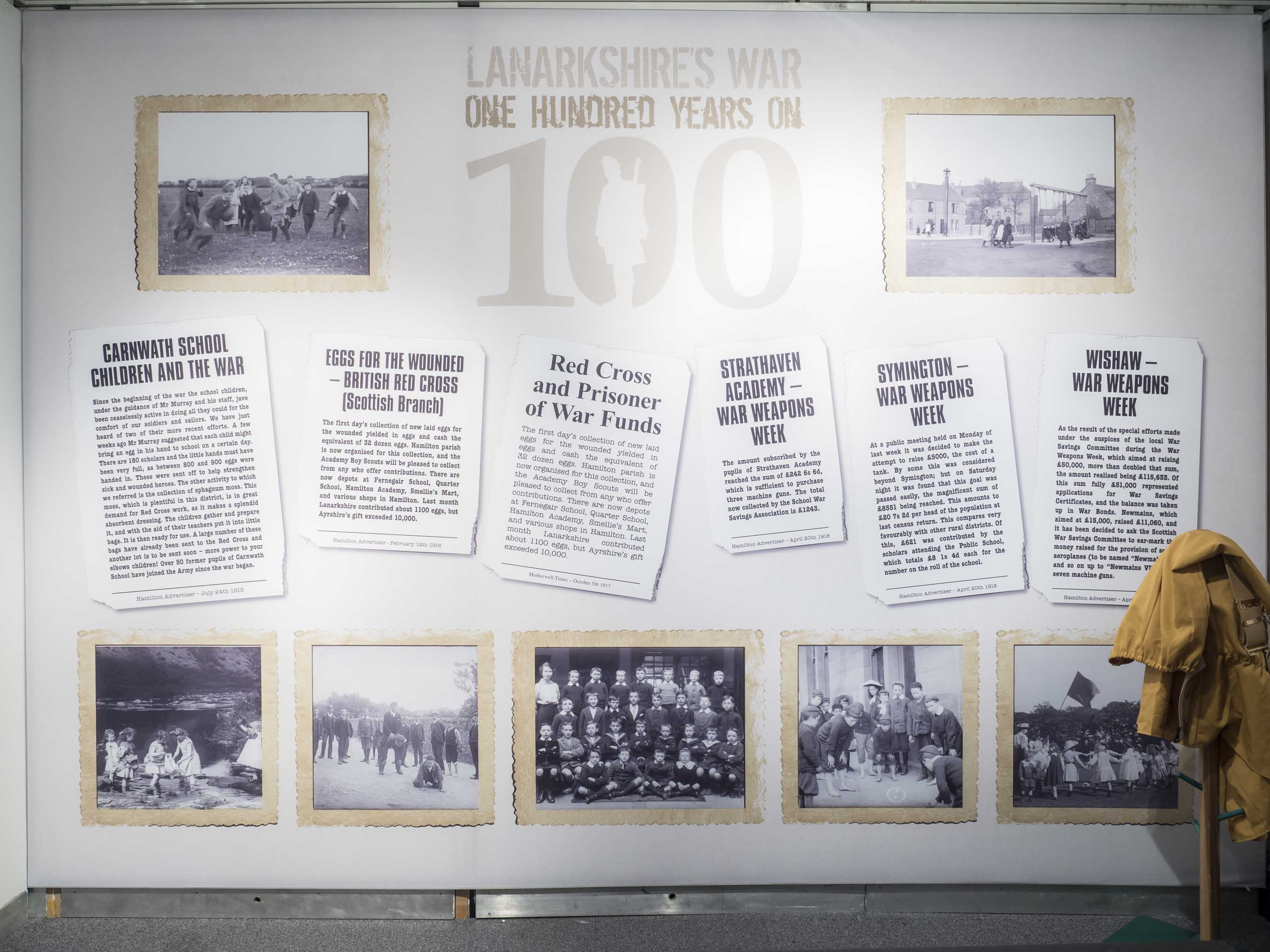 Culture NL Museums and Heritage and South Lanarkshire Leisure and Culture Museum Service have been collaborated over 18 months to produce the exhibition. Using social, industrial, military and archive items from the collections of both authorities, the exhibition features personal stories to allow visitors an insight into the impact of war on all aspects Lanarkshire's social and industrial life, as well as at the war front.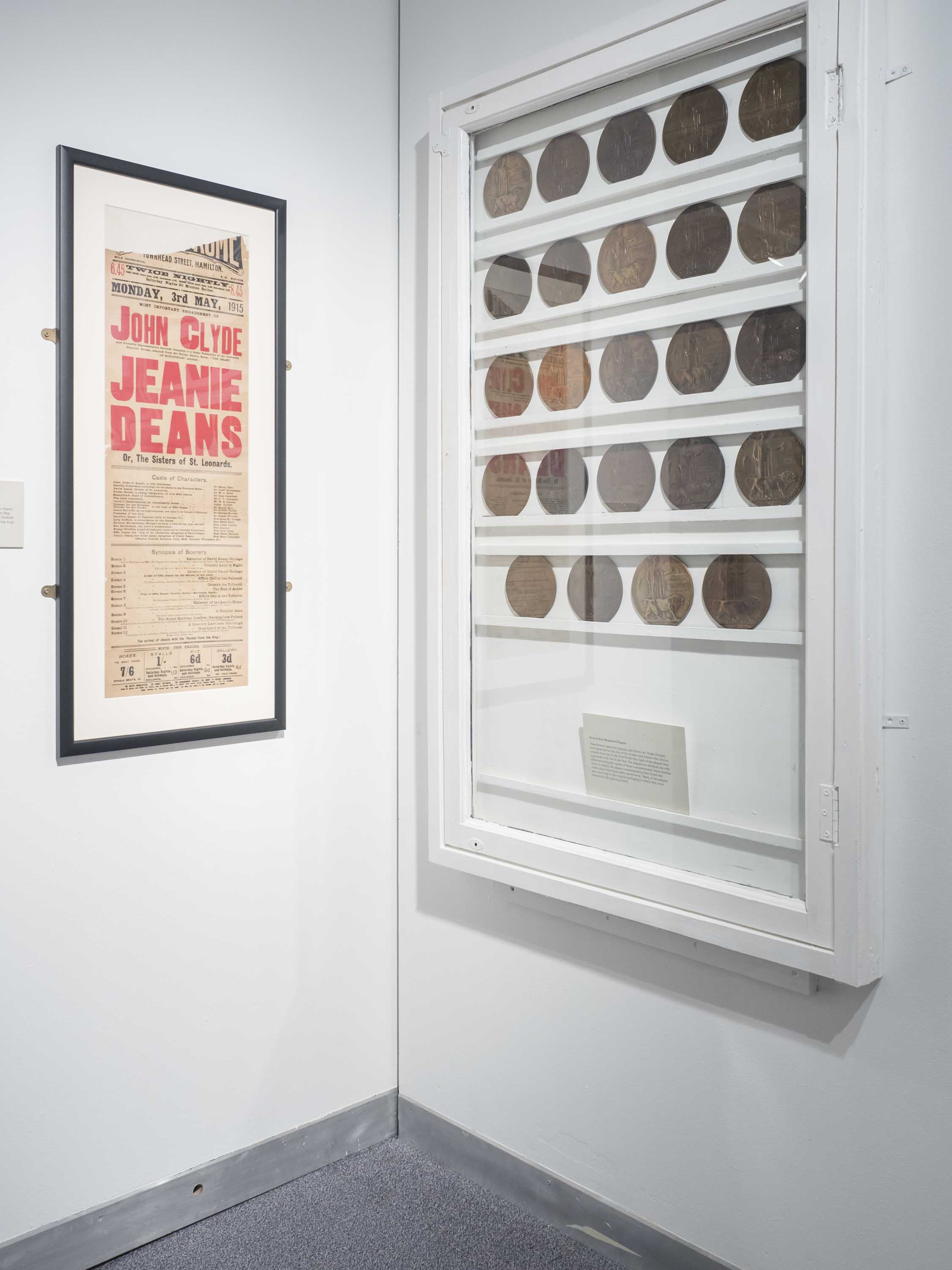 Gerry Campbell, General Manager of South Lanarkshire Leisure and Culture said, 'Working with Culture NL on this project has been a tremendous example of sharing our heritage collections to best advantage in this national initiative. We are delighted to have been a partner with North Lanarkshire.'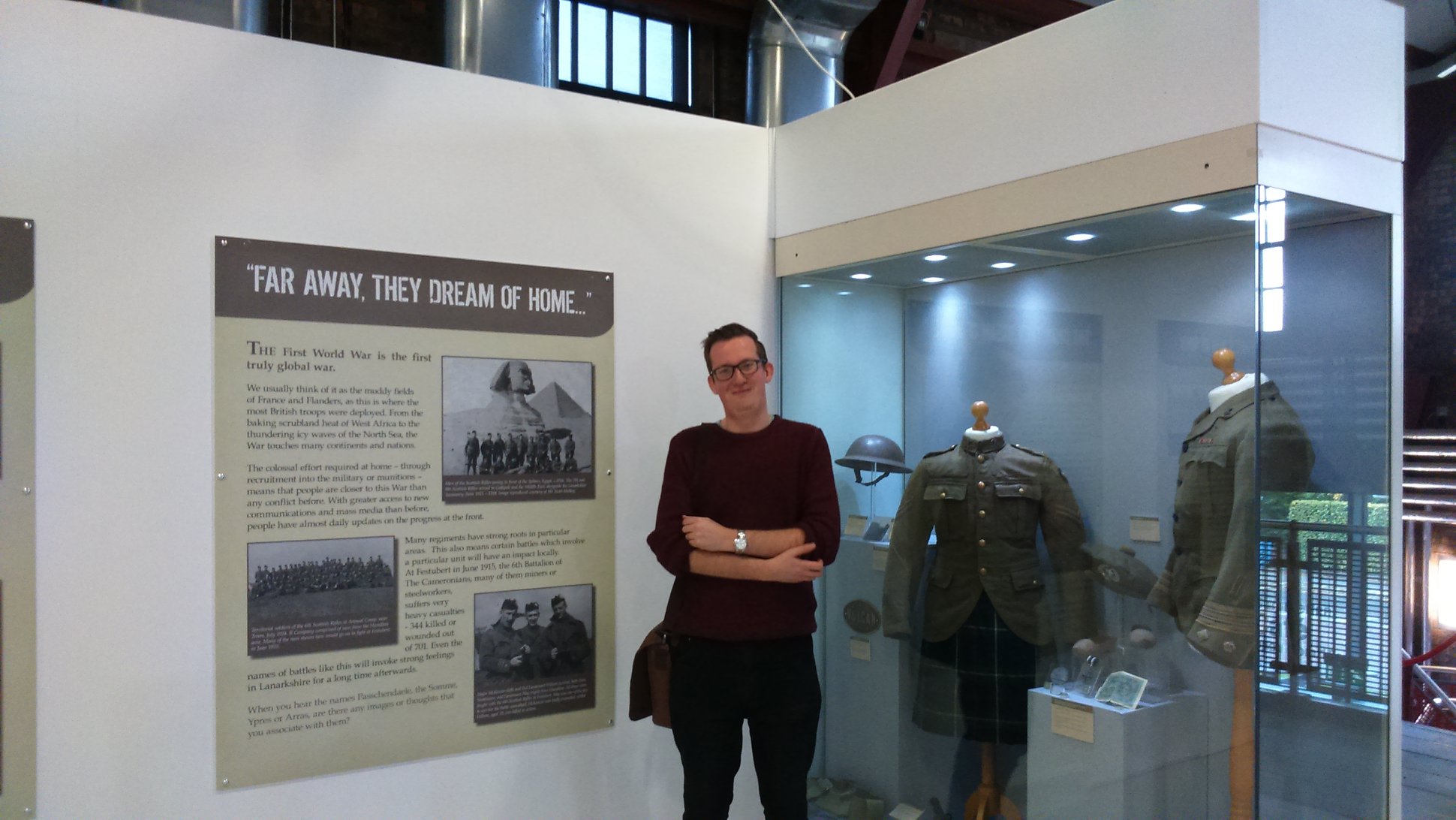 Lanarkshire's War was on show from Monday 3rd April until Sunday 19th November 2017 at Low Parks Museum, Hamilton then appears Summerlee Museum of Industrial Life, Coatbridge in September 2018.
Share this page