Inter-Company Football Cup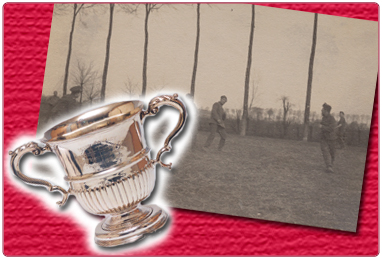 This silver cup was awarded as first prize for an Association football tournament that took place in France during the First World War.
Company teams from the units forming the 23rd Infantry Brigade competed for the cup, and was ultimately won by a team from the 2nd Battalion The Cameronians (Scottish Rifles).
The football matches were held throughout 1915 and into 1916, and took place while the competing battalions were stationed away from the Front Line.
Football has long been a popular sport and pastime for soldiers, whether at home or abroad. It was a popular means of keeping fit, while encouraging a competitive spirit and developing teamwork skills. During wartime it could also provide a welcome distraction for soldiers while away from the fighting.