Hamilton Palace Colliery Fossils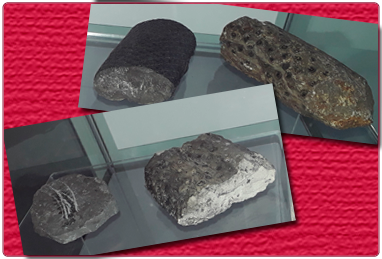 The Scottish central coalfield stretches from the west to the east coast. Lanarkshire contained the best quality coal seams, and Black-band ironstone, making it the seat of the iron smelting industry.
Coal is a fossil fuel. Dead vegetation piled up in layers and over time formed into peat. The pressure over millions of years forced all the moisture out, leaving coal.
These unidentified plant fossils were found near Hamilton Palace Colliery (closed 1959) in the 1960s. The finder, an amateur geologist, was a Physics teacher at Duncanrigg High School in East Kilbride.