Toys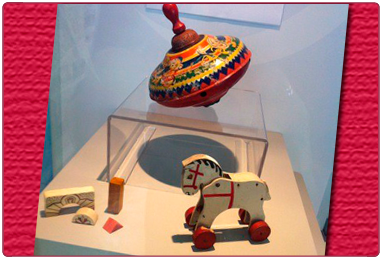 Before the 20th century children had few toys and they were precious. Most children were expected to work in some way so time to play was valued. Toys were mainly wooden or, from the 1800s, moved by a wind-up clockwork mechanism. By the end of the 19th century German factories were turning out high quality dolls, mechanical toys and construction sets – though unaffordable to most.
From the 1950s onward, a more affluent society with new technology, meant that plastic and metal toys could be owned by most children.
What were your favourite toys?