9th Lanarkshire Rifle Volunteers trophy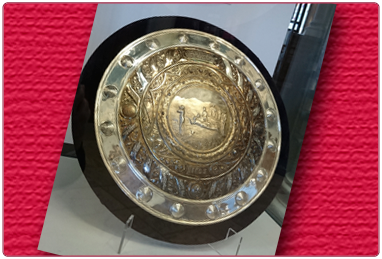 First competed for in 1895.
A circular silver shield mounted on a velvet covered wood base with folding stand.
Presented by James T. Darling of Climpy, to 'E' Company (Forth), 9th Lanark Rifle Volunteers for annual competition at 200, 500 & 600 yards.
Engraved around the edge with winner's names 1895-1913.
The centre shows riflemen in prone position with a judge and onlookers.