Royal Jubilee Commemorative Items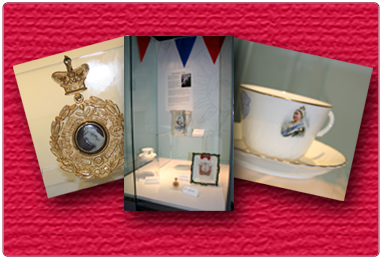 When Queen Elizabeth II celebrated her Diamond Jubilee in June 2012 she marked 60 years of her reign, her record period as British Monarch was matched only by Queen Victoria who reigned for 63 years from 1837 until her death in 1901.
Queen Victoria's Diamond Jubilee was celebrated in much the same way that Queen Elizabeth II celebrated hers, with a procession through London and a thanksgiving service at St Paul's Cathedral. A public holiday was also declared. In her journal Queen Victoria wrote of the procession through London: 'No one ever, I believe, has met with such an ovation as was given to me, passing through those 6 miles of streets . . . The cheering was quite deafening and every face seemed to be filled with real joy. I was much moved and gratified.'
Commemorative souvenirs have always been a popular way of celebrating a Royal Jubilee, and the types of souvenirs issued to celebrate Queen Victoria's Jubilee are similar to those issued to commemorate Queen Elizabeth's Jubilee. Ceramic items have always proved popular and many items such as this jug and commemorative plate were mass produced, making them affordable to the general public. Items such as this cup and saucer made by Royal Doulton were more exclusive and would be bought as a collectable. Unofficial medals were also issued by local clubs and societies to commemorate the occasion, as well as badges such as this gold plated one.