Toys and Games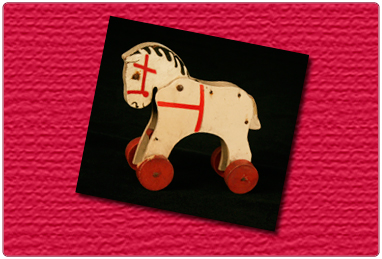 This wooden horse is part of a collection of toys and games. The collection was gifted to the museum by a local man who played with them as a child growing up in the 1950s.
While today's toys might often look different, many of the ideas and principles behind toys remain the same. Toy cars and trains have been popular with children for well over 100 years, while dolls and toy animals have been enjoyed by children back to the days of Ancient Egypt and beyond.
Electronic toys and computer games are very popular with children and young people today, but traditional toys and games are still being enjoyed by new generations of children.
For more information on the museum collection please see the section "what do we collect and why".