Bradford-Martin Bugle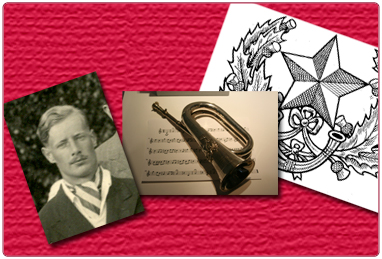 Bradford-Martin Bugle
The Cameronians (Scottish Rifles) was Scotland's only rifle regiment. The stringed horn makes up part of their badge.
The earliest Riflemen used bugles rather than drums to communicate orders on the battlefield. The term "bugle" is derived from the Latin "buculus," meaning young bull.
The earliest bugles were made of animal horns and the name "bugle" is intended to represent the appearance and origin of the instrument.
A set of eight bugles was presented to the regiment in 1953 by the mother of Captain B R Bradford-Martin of the 1st Battalion, when her son was killed in action in April 1942 while in service in Burma. The regimental magazine "The Covenanter" featured the presentation at the time.