Charles Dickens Royal Doulton Figurines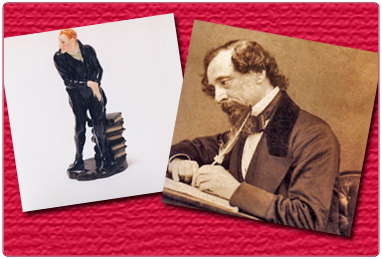 Charles Dickens, one of Britain's most successful authors, died in the month of June 1870.
Unusually for the time, many of his most famous works, such as Oliver Twist, David Copperfield and A Tale of Two Cities, were published as serials over a number of months or weeks.
This allowed him to become a social commentator, tapping into the feelings of the time and allowing the audience to have a say in the plot. One of his most famous characters, Uriah Heep, illustrates Victorian attitudes to class and poverty.
The Royal Doulton figurines in this month's display were designed by one of their premier designers, Leslie Harradine, and issued between 1923 and 1939.