Leisure Centre Memberships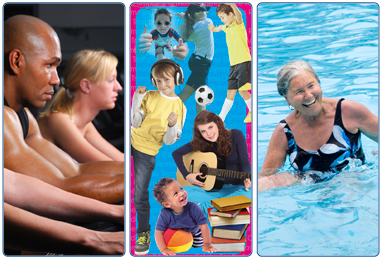 South Lanarkshire Leisure and Culture offers various membership packages allowing you to access a range of facilities, according to your preferences, for a great value monthly Direct Debit payment. If you use our facilities twice a week, our memberships can save you money. Prices for a single adult membership range from £20.55 per month to £41.15 per month depending on whether you qualify for concession prices and which of the following packages you choose:
ACE Membership
ACE provides you with access to Arts, Culture and Exercise for one monthly payment. ACE is available for age under 16.
Join@home
Now it is even easier to become a Fitness, Swim or Health Suite Member. You can join online from the comfort of your own home with Join@home.
Fitness Membership
Our 'all-inclusive' Fitness membership monthly payment entitles you to:
- Unlimited use of gyms, pools and health suites.
- Club Active
- Racquet sports
- Fitness classes
If you are interested in joining The Club simply call your nearest facility and a team member will book you a facility tour at a time convenient to you. A dedicated member of staff will show you round and give you information tailored to your needs to help get you started.
Swim Membership
Whether you like to go for a quick dip before work, lane swim on your lunch break, or you enjoy a fun splash at the weekend, our swimming membership allows you to swim unlimited access to any of our swimming pools across South Lanarkshire.
Health Suite Membership
For a little extra each month, a Health suite membership includes the benefits of a Swim Membership, with the addition of unlimited health suite use. Our health suites' saunas and steam rooms are the ultimate way to relax; some of our health suites also include spa baths. The Health suite membership allows you to access any of our health suites across South Lanarkshire.
Swim Lesson Membership (Junior only)
The swimming lesson membership package cost only £21.85 per month (£10.95 concession) and includes a free starter pack, and all of the following benefits:
- South Lanarkshire Leisure and Culture will provide a minimum of 45 lessons per year
- Continuous lessons during holidays
- Free swimming in all South Lanarkshire Leisure and Culture pools
- Easy direct debit payment method
- Cost of lessons spread throughout the year
- Seamless pathway through class levels
- No need to queue to re-book
- Regular feedback of progress
- Free badges and certificates
More information on this membership is available on our Swimming Lesson Membership Leaflet.
For information on Golf Club memberships and golf Season or Rover tickets, visit the golf homepage.