Memberships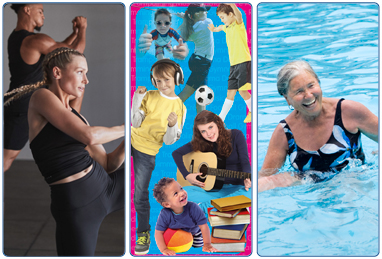 South Lanarkshire Leisure and Culture offers various membership packages allowing you to access a range of facilities, according to your preferences, for a great value monthly Direct Debit payment. Further reductions may apply if you qualify for a concession.
ACE / Tiny ACE Membership
Our ACE/Tiny ACE membership will give your child unlimited participation to our activities every week and allow them to try a fantastic range of activities that will keep them active, help development and meet new friends.
Please check out what ACE / Tiny ACE activities are available.
Tiny ACE membership * (preschool children)
Only £17.70 per month.**
ACE membership * (under 16 years of age)
Only £26.75 per month.**
A concession of up to 50% is available to Leisure for All cardholders.
A 20% discount is offered for the siblings of one full paying child or for a child that is already a swimming lesson member.
After viewing our programme and liking what you see your child can become a Tiny ACE or an ACE member.
You can join online or contact your local leisure centre, cultural venue or library.
* All classes up to 2 hours included
** All prices subject to increase April 2022
Activage Membership
Over 60? Activage is a membership specifically for South Lanarkshire residents aged 60+ which gives members access to all mainstream leisure services (including gym, fitness classes, swimming, health suite, racquet sports, East Kilbride Ice Rink, golf, and library / cultural activities). Get all the benefits of our fitness membership and much more for only £75.00 per year and let us help you keep up with your grandkids. Join now.
Fitness Membership
There is no better time to commit to your health and fitness! We are offering all our customers an amazing fitness single membership for only £25 per month (junior fitness membership and concession rate at £12.50 per month). You can also join as a couple at £45 per month, so not only is it better working out with someone whether that be a partner, friend or colleague it works out cheaper. These offers are available to at least November.
You can join online now, ask at your local leisure centre or email sllcenquiries@southlanarkshireleisure.co.uk for further information.
Our 'all-inclusive' Fitness membership entitles you to:
• Unlimited use of gyms, pools, racquet sports (further updates on our health suites to follow)
• The Perfect Fit where we personalise your fitness journey to suit you and your goals
• Unlimited free access to our highly qualified staff for advice and assistance
• Access to our full range of fitness classes (indoor and outdoor)
If you are interested in joining our fitness family but are looking for more information you can ask at your local leisure centre, email us or call 01698 454311. We offer facility tours with a dedicated member of staff who will show you around and give you the information you are looking for. And if that isn't enough we also offer free passes to allow you to give us a try with no obligation, simply register for our 1 Day Pass – Leisure Offers.
Under 16?
You can access most of our gyms and fitness classes from the age of 12 years old. You are never too young to join our healthy lifestyle family so why not take out our junior fitness membership and open up a whole new world of fitness activities and opportunities?
For our preschool customers and upwards who would like to try a fantastic range of activities that will keep them active, help development and meet new friends we offer a Tiny ACE / ACE membership. Find out what ACE has on offer for Term 1.
Membership concession
Are you a student or on benefits and looking for a discount on fitness memberships?
If you are a student or you are in receipt of certain allowances or benefits you may be able to apply for a concession discount on your monthly fees. Our membership is an amazing £12.50 per month.
If you are interested in joining our fitness family either join online or, if you prefer to see before you buy, call your nearest facility and a team member will book you a facility tour at a time convenient to you. A dedicated member of staff will show you around and give you all the information you will need to start your fitness journey.
Swim Membership
Whether you like to go for a quick dip before work, lane swim on your lunch break, or you enjoy a fun splash at the weekend, our swimming membership allows you to swim with unlimited access to any of our swimming pools across South Lanarkshire.
Health Suite Membership
(Currently not available)
For a little extra each month, a Health Suite Membership includes the benefits of a Swim Membership, with the addition of unlimited health suite use. Our health suite saunas and steam rooms are the ultimate way to relax; some of our health suites also include spa baths. The Health Suite Membership allows you to access any of our health suites across South Lanarkshire.
Swim Lesson Membership (Junior only)
The swimming lesson membership package costs only £26.60 per month (£13.30 concession) and includes a free starter pack, and all of the following benefits:
- South Lanarkshire Leisure and Culture will provide a minimum of 45 lessons per year
- Continuous lessons during holidays
- Free swimming in all South Lanarkshire Leisure and Culture pools
- Easy direct debit payment method
- Cost of lessons spread throughout the year
- Seamless pathway through class levels
- No need to queue to re-book
- Regular feedback of progress
- Free badges and certificates
More information on this membership is available on our Swimming Lesson Membership Leaflet.
Golf
For information on Golf Club memberships and golf Season or Rover tickets, visit the golf homepage.
Join online
Now it is even easier to become a Tiny ACE / ACE, Activage, Fitness, Health Suite or Swim member. You can Join online from the comfort of your own home.
Share this page