Cameronians' museum collections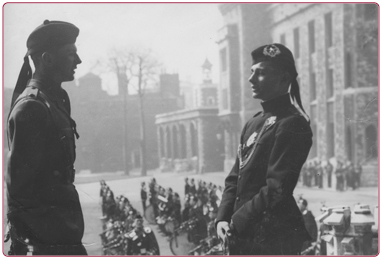 We have a dedicated Cameronians (Scottish Rifles) regimental collections website.
Here you can discover more about the history of this renowned regiment, with objects from the museum collection used to bring its fascinating story to life. We will continue to further develop the site over time. Please feel free to contribute to the Cameronians website blog page.
After almost 300 years of distinguished service The Cameronians (Scottish Rifles) will live on through the unique museum collection now owned by South Lanarkshire Council on behalf of South Lanarkshire residents, which includes a dedicated gallery in Low Parks Museum, Hamilton.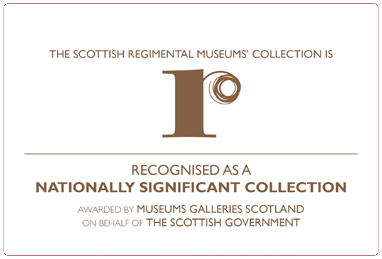 The Association of Scottish Military Museums
We are members of this support and advice network, open to all Scottish Regimental Museums that are accredited with the Museum Accreditation Scheme.
The combined collections of the Association members have been awarded National Recognition status. Members include the antecedent Scottish Regimental museums:
• The Cameronians (Scottish Rifles) Regimental collections (http://www.sllccameronians.co.uk/)
• Argyll & Sutherland Highlanders Regimental Museum (https://www.argylls.co.uk/)
• The Black Watch Castle & Museum (https://www.theblackwatch.co.uk/)
• The Gordon Highlanders Museum (http://www.gordonhighlanders.com/)
The Highlanders' Museum (http://www.thehighlandersmuseum.com/)
• The King's Own Scottish Borderers Regimental Museum (https://www.kosb.co.uk/museum/)
• Royal Highland Fusiliers Museum (http://www.rhf.org.uk/)
• Royal Scots Dragoon Guards Museum (https://www.scotsdg.org.uk/museum-archive/)
• Royal Scots Regimental Museum (http://www.theroyalscots.co.uk/museum/)
Share this page