The 10th Duke of Hamilton's custom-made shotgun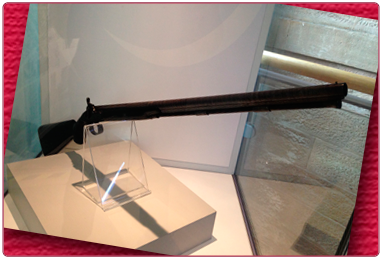 Alexander, 10th Duke of Hamilton enjoyed a reputation as a dandy, bon viveur and collector of fine art and antiquities.
As with many of the landed gentry, he enjoyed a wide range of interests including shooting. This bespoke gun would have been an expensive purchase, befitting of the Duke's reputation as a connoisseur.
Purdey's was established in 1814 and has been making shotguns and rifles for the Royal Family since 1838, holding three Royal Warrants of Appointment as gun and rifle makers to the Royal Family.
This fine example of a single barrel shotgun was custom made by James Purdey & Sons of London for Alexander Douglas-Hamilton, the 10th Duke of Hamilton in 1842.