Golf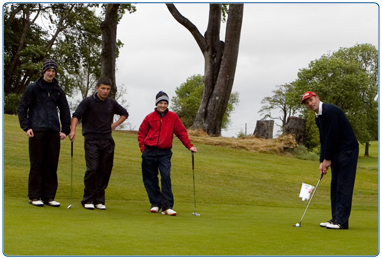 South Lanarkshire Leisure & Culture are proud to operate six quality golf courses in the area, four of which are 18 holes and two are 9 holes. The courses cater for golfers of all abilities from shorter, flatter courses to longer, undulating championship courses.
Our six courses are: Biggar (18), Hollandbush (18), Langlands (18), Torrance House (18), Larkhall (9) and Strathclyde Park (9).
Please check the price list for costs of single rounds and season tickets.
Season tickets
Golfers can enjoy the variety of courses by purchasing a 'Rover' season ticket which provides play on all six courses. We also have a 'Rover 2' option for 9 hole course players which provides play on both 9 hole courses for the season.
Single course season tickets are also available however, to enjoy the greatest value, choice, and variety, we recommend the Rover options. Discounted prices are available for those aged 25 and under and 60 years and over.
Sales for season 2022/23 will be available online from 1 February 2022. Signing up is really easy and can be done online. Once you have chosen and registered as a new season ticket holder, you can play from the date of activation through to 31 March 2023! If paying by Direct Debit, you also won't pay anything upfront and payments begin in April!
Current season ticket holders please note – your season ticket is activated until 31 March therefore please do not renew to the same ticket option until after 7 March 2022. If however, you currently have a single course ticket and are intending to renew to a Rover option, you can do so from 1 February and enjoy use of the rover ticket from sign up date. Further information on season tickets is available on our Golf season tickets page.
Please be aware that the golf season ticket provides play on the courses. If you wish to gain a handicap and play in competitions/medals then there are golf clubs on site at each course you can join. The Golf club membership page provides more details.
Our 18 hole courses are popular venues for golf outings and we offer a variety of packages for groups of 8 or more golfers. The Golf outings page provides all the details.
For more information on all our golf options please call the golf section at Torrance House on 01355 233451.
Share this page