Golf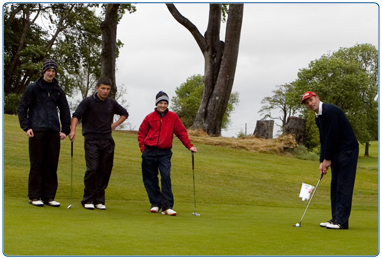 Get into the swing of things with South Lanarkshire Leisure and Culture Golf. We have 6 municipal golf courses, four 18 hole courses (Biggar Golf Course, Hollandbush Golf Course, Langlands Golf Course, Torrance House Golf Course) and two 9 hole courses (Larkhall Golf Course and Strathclyde Park Golf Course).
We have courses suitable for all abilities of player from shorter, flatter courses to longer, undulating championship courses.
During Covid-19 restrictions there are some alterations to how we operate which will affect golfers, staff and golf clubs. It is really important that golfers wishing to join or play at our courses read through the guidance document we have produced. It follows government rules and governing body recommendations.
Everything is included in the guidance from purchasing a season ticket, booking a tee time, how we operate at the starters offices, and on course rules and regulations. The guidance will change in line with government and governing body easing of restrictions. Season Tickets can be purchased online from 9am on Wednesday 3 June. Golfers must read the guidance document which contains information on the options available for purchasing.
Golfers must read and follow the Golf during Covid procedure for golfers.
Please check the updated price list.
Golfers can pre-book tee times from 9:00am on Thursday 4 June via online booking or by calling the starters office in advance. There are no turn up and play options available whilst social restrictions are in place.
For more information please call the South Lanarkshire Leisure and Culture Golf section on 01355 233451.