Club SL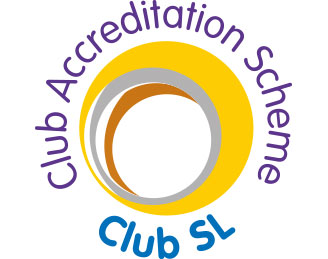 Welcome to our new updated Club SL, South Lanarkshire's club accreditation programme.
Since its introduction we have continually reviewed and refined the process; listening to clubs and colleagues alike. We have taken time recently to find more benefits to clubs that take part in the programme. We are also moving to online solutions, with the introduction of an online application form.
Our aims remain the same – continue to develop and support:
Good governance
Qualified coaches
Volunteers
Club structures
Planning
Growth
Inclusive Clubs
The Club SL scheme was developed in consultation with Active Schools Coordinators, Sports Development Officers, Facility Managers, other local authorities, and importantly a wide range of local sports clubs throughout South Lanarkshire.
To download examples of Club Constitution, Child Protection Policy, etc. visit our Club SL download page.
To apply for Club SL accreditation please complete and submit the online application form.
Download the list of Clubs who have achieved Club SL.
For further information, please contact customer.services@southlanarkshireleisure.co.uk
Share this page