Tennis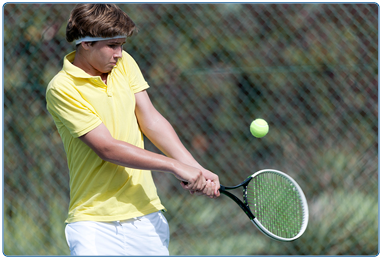 Tennis is a racquet sport that can be played individually against a single opponent (singles) or between two teams of two players each (doubles). Each player uses a racquet that is strung with cord to strike a hollow rubber ball covered with felt over or around a net and into the opponent's court. Tennis is a good sport for maintaining health, fitness, strength and agility. It also has social and psychological benefits.
Tennis is available at the following South Lanarkshire Leisure and Culture venues:
To book one of the above or for further information, please call Hamilton Palace Sports Ground on: 01698 424101
Alternatively, short tennis at the South Lanarkshire leisure centres listed below:
For further information or to book please contact the centre.
Share this page