Tennis
---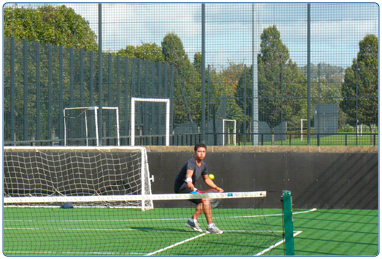 Blaes and synthetic tennis courts are available throughout South Lanarkshire.
Recently resurfaced high quality synthetic tennis courts are located within Hamilton Palace Sports Ground. These courts are available Monday to Sunday.
Various community facilities are available throughout South Lanarkshire:
Murray Recreation Area, East Kilbride
Tennis court access is seasonal from April till September weekend. This site is not chargeable and is free to use providing your own equipment
Open daily 10am till daylight hours permit
To book one of the above or for further information, please call Hamilton Palace Sports Ground on: 01698 424101
Alternatively, tennis is available at Eastfield Lifestyle, and short tennis at the other South Lanarkshire leisure centres listed below:
For further information or to book please contact the centre.