Active Schools - South Lanarkshire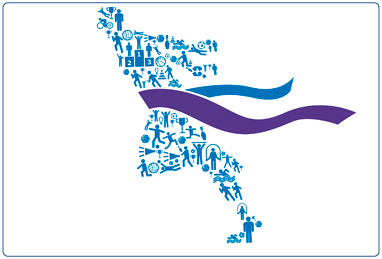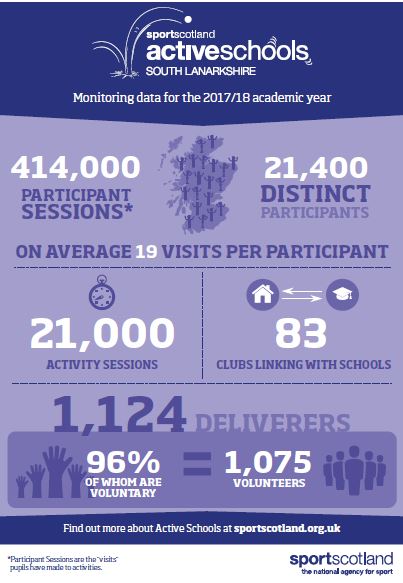 Active Schools is a sportscotland led programme designed to encourage children and young people to get active and stay active.
The Active Schools team in South Lanarkshire aim to provide more and higher quality opportunities to participate in sport within schools and strengthen partnerships with clubs and other community organisations to support 'pathways' for pupils to continue their participation in sport outwith school. We aim to increase activity levels of children and young people by:
Ensuring there are more and higher quality opportunities to participate in sport within schools.
Increasing capacity through the recruitment and support of volunteers to deliver the activity sessions in schools.
Motivating and inspiring young people to participate in sport.
Download the Active Schools Annual Report or watch the Active Schools in South Lanarkshire video to see more about what we do.
Volunteering
Join our team and become an Active Schools Volunteer. Our volunteers deliver a range of activities, and support a huge amount of events and festivals.
Our volunteers work within local primaries, high schools and with local sports clubs and partners.
We offer extensive training, and our Active Schools Coordinators work closely with our volunteers to offer ongoing support to help them gain employment.
Whether you are a student, parent, club coach or looking to develop your skills, we have lots of volunteer roles within our vast team.
If you are interested in volunteering, please download, complete and submit the Volunteer Application Form.
Share this page