Contact details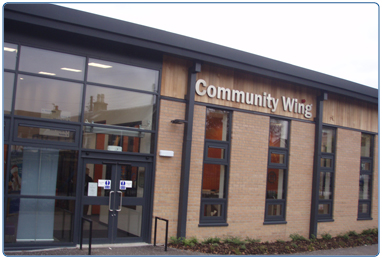 Blackwood and Kirkmuirhill Community Wing
Blackwood Primary School
Carlisle Road
Kirkmuirhill
ML11 9SB
Tel: 01555 896638
Fax:
Email: blackwood@library.s-lanark.org.uk
Library opening hours
Mon 9:00am – 9:00pm
Tue 9:00am – 9:00pm
Wed 9:00am – 9:00pm
Thu 9:00am – 9:00pm
Fri 9:00am – 8:00pm
Sat 9:00am – 2:00pm
Sun 11:30am – 4:30pm
Active IT Facilities
The Active IT suite opens 15 mins later than the above opening times, and closes 15 prior to the above closing times.
2 Chromeboxes
Colour printing
Disabled Access
The library is part of a community wing which is accessible throughout. The centre also has disabled toilets.
Assistance dogs are welcome.
Link to Blackwood and Kirkmuirhill Community Wing Library, on Google Maps