Contact details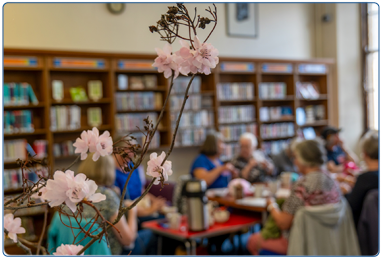 16 Hope Street
Lanark
ML11 7LZ
Tel: 01555 661144
Email: lanark@library.s-lanark.org.uk
Opening hours
Monday 9:15am to 5:00pm
Tuesday 9:15am to 8:00pm
Wednesday 9:15am to 5:00pm
Thursday 9:15am to 5:00pm
Friday 9:15am to 5:00pm
Saturday 9:15am to 5:00pm
Sunday Closed
Active IT facilities
The Active IT suite opens 15 minutes after opening and closes 15 minutes prior to the above closing times.
10 PCs with office applications
Colour printing
2 flatbed scanners
Disabled access
Limited disabled access with some IT adaptations (Abilitynet keyboard and mice). Active IT centre is located on the upper level of the building. Additional PCs are located on the lower level. For more details, please contact the library. Assistance dogs are welcome.
Additional information
The nearest alternative libraries are Carluke, Forth and Lesmahagow libraries.
There is a library led Reading Group at this library.
Disabled access
Level access is available at the side door of the library for entry to the ground floor.
Location map
Link to Lanark Library on Google Maps
Share this page