Contact details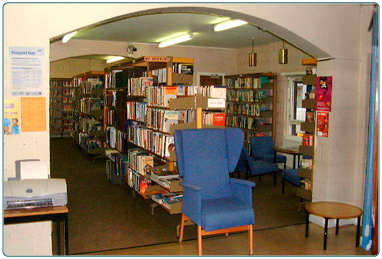 48 Abbeygreen
Lesmahagow
Ml11 0EF
Tel. 01555 892606
Fax 01555 894419
Email lesmahagow@library.s-lanark.org.uk
Opening hours
Mon 9:15am – 1:00pm and 2:00pm – 5:00pm
Tue 1:15pm – 8:00pm
Wed 9:15am – 1:00pm
Thu 2:00pm – 5:00pm
Fri 10:00am – 1:00pm and 2:00pm – 5:00pm
Sat 9:15am – 1:00pm
Sun Closed
Active IT Facilities
The Active IT suite opens 15 minutes after the above opening times, and closes 15 minutes prior to the above closing times.
2 Chromeboxes with office applications
Colour printing via Lesmahagow print email account
Disabled access
The library has disabled access and some IT adaptations. Contact the library for further details. Assistance dogs are welcome.
Additional information
The nearest alternative libraries are Lanark, Larkhall and Stonehouse libraries.
There is a library-led reading group held at this library.