The Perfect Fit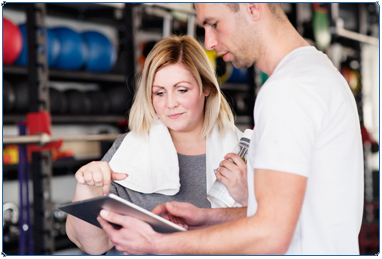 Our mission is to make you reach your goal. With the Perfect Fit, we provide you with a personalised exercise routine and 1:1 support to get you there.
Our members have access to our industry qualified fitness professionals—at no extra cost. And, unlike other gyms, we don't charge for 1:1 sessions*.
Starting out, we invite you for a consultation to chat about your goals. Where do you see yourself in two months? What made you decide to join? Perhaps you have a wedding to go to, or maybe you just want to feel better about yourself.
It's important to know your own goal. If you can tell our experts, not only will we start you on your fitness journey, we'll be there to make the adventure a successful one. No more failing; no more giving up! Together, we'll find success.
So, bring your fitness goal to us and we will give you:
✓ A one hour fitness consultation
✓ Follow up 30 minute 1:1 sessions
✓ Nutritional guidance
✓ Lifestyle advice
✓ Technique coaching for best results

You can book your Perfect Fit online, or alternatively contact your local leisure centre for further information
The Perfect Fit is available to adults and children aged 12 and over. Ages 12-15 are required to complete the Junior Perfect Fit. The Perfect Fit is available to non-members at cost (limited to five 1:1 appointments, with further sessions payable per appointment.)
Share this page