Contact details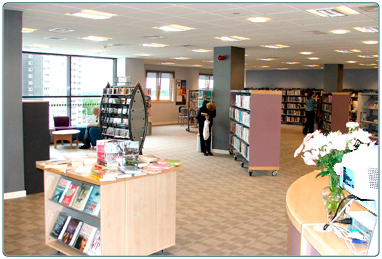 Cambuslang Gate
27 Main Street
Cambuslang
G72 7EX
Cambuslang/Rutherglen
Tel: 0141 584 2530
Fax:
Email: cambuslang@library.s-lanark.org.uk
Library opening hours
Mon 9:15am – 5:00pm
Tue 1:15pm – 7:30pm
Wed 9:15am – 5:00pm
Thu 9:15am – 5:00pm
Fri 10:00am – 5:00pm
Sat 9:15am – 1:00pm
Sun Closed
Active IT Facilities
The Active IT suite opens 15 minutes after the above opening times, and closed 15 minutes prior to the above closing times.
4 PCs with office applications
Colour printing
Disabled access
Full disabled access, including a lift. Assistance dogs are welcome.
Additional information
The nearest alternative libraries are Halfway, Rutherglen and Cathkin.