Contact details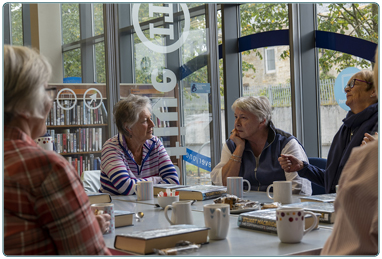 Carnwath Road
Carluke
ML8 4DF
Clydesdale
Tel: 01555 772134
Email: carluke@library.s-lanark.org.uk
Library opening hours
Monday 9:15am to 12:30pm and 1:30pm to 5:00pm
Tuesday 9:15am to 12:30pm and 1:30pm to 5:00pm
Wednesday 9:15am to 12:30pm and 1:30pm to 5:00pm
Thursday 9:15am to 12:30pm and 1:30pm to 5:00pm
Friday 9:15am to 12:30pm and 1:30pm to 5:00pm
Saturday 9:15am to 1:00pm
Sunday Closed
Please note: Lanark Library is open at lunch times and is open till 5:00pm on Saturday.
Active IT Facilities
The Active IT suite opens when the library opens and closes 15 minutes prior to the above closing times.
3 PCs with office applications
Colour printing via Carluke print email account
Flatbed scanner
Disabled access
There is full disabled access to the library. There are disabled parking bays in the car park. Assistance dogs are welcome.
Additional information
The nearest alternative libraries are Lanark and Larkhall libraries.
There is a library-led reading group held at this library.
Location map
Link to Carluke Library on Google Maps
Share this page