Contact details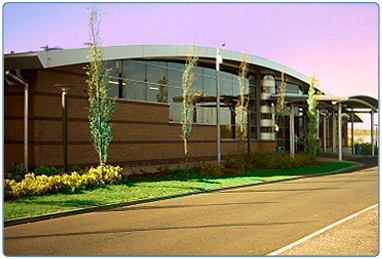 South Lanarkshire Lifestyle Eastfield
Glenside Drive
Rutherglen G73 3LW
Head of facility
Stewart Hunter, Recreation Manager
Tel: 0141 642 9500
Fax: 0141 642 9517
Email: southlanarkshirelifestyles@
southlanarkshireleisure.co.uk
Opening hours
Monday 6:15am to 1:00pm and 3:00pm to 9:00pm
Tuesday 6:15am to 1:00pm and 3:00pm to 9:00pm
Wednesday 6:15am to 1:00pm and 3:00pm to 9:00pm
Thursday 6:15am to 1:00pm and 3:00pm to 9:00pm
Friday 6:15am to 1:00pm and 3:00pm to 9:00pm
Saturday 8:00am to 3:00pm
Sunday 8:00am to 3:00pm
Outdoor pitches
Outdoor pitches are available to book at the following times:
Monday 5:00pm to 9:00pm
Tuesday 5:00pm to 9:00pm
Wednesday 5:00pm to 9:00pm
Thursday 5:00pm to 9:00pm
Friday 5:00pm to 9:00pm
Saturday 9:00am - 2:00pm
Sunday 9:00am - 2:00pm
Swimming pool
Unfortunately this facility is closed for the time being following Covid-19 lockdown. This information will be updated when we are able to reopen.
Disabled access
The centre has disabled parking (6 spaces), automatic entrance doors, accessible reception and Changing Places toilet. There also is an accessible changing area, accessible toilet, courtesy wheelchair, pool hoist, Hearing Loop, Language Line and Typetalk. Assistance dogs are welcome.
Location map
Link to South Lanarkshire Lifestyles - Eastfield on Google Maps